So, I was watching the SPL All-Star games with a friend and they were freaking awesome.
The epicness of Flash vs. Savior was just to much. I just had to make some gifs of that game.
SPL All-Star
Savior is not happy with his muta-split:
Flash is one sneaky sob:
Flash and Savior just chatting and having a good time:
More chatting and having a good time. It really makes me happy seeing these guys so relaxed and having such a good time. They seem to be under so much pressure usually.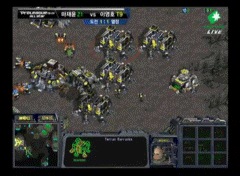 More of the same, I think, with Savior looking sneaky:
Flash looking sneaky going for a nuke, Saviors expression is epic...
Flash looking cute:
Flash nuking himself, much to his own amusement, Savior looks unfazed: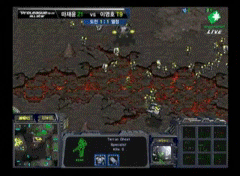 Mass broodlings bitch!
The end of the game, Flash nukes himself while Savior ensnares himself: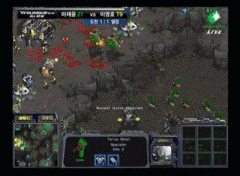 I had a really good time watching this event and it was fun making Starcraft gifs for once.